Switching accountants to Clever Accounts
Hassle-free switching from your current accountant
Whether you are a freelancer, online retailer or have more complex needs, we can support your business requirements and make sure your limited company effortlessly transitions to Clever Accounts. Check our accounting plans to see how we can assist your business.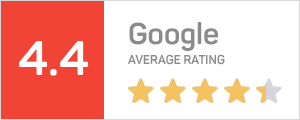 We work hard at Clever Accounts to ensure our service will exceed your expectations.
We strive to provide you with consistent, expert advice and the best technology-driven solutions.
We can provide your business a better way of accounting
With our 15 year experience and history in online accountancy, we've dealt with lots of businesses that have benefitted from our hassle-free accounting experience.
We're modern, technology-driven and focussed on client service, so it's no wonder that thousands of limited companies have made the permanent switch to us.
Once you sign up, we'll ensure all your information is seamlessly transferred to us and any outstanding work is completed on time.
15 years contractor focussed accountancy service
Hassle-free switching service
We'll liaise with your accountant to transfer records
Health check on transfer of your account
Keep your current accounts portal or switch to ours
Dedicated accountant on-hand to oversee the process
Switching across to Clever Accounts is easy and seamless
We make switching hassle-free and will take care of transferring your records from your old accountant.
1.
Sign up by completing the registration form online or by calling 0800 756 9786 and speaking with one of our advisors.
2.
Contact your previous accountant and confirm to them that you will be transferring over to us. Let us know once done so we can arrange with them your transfer.
3.
In the meantime, your dedicated accountant will get in touch and commence the onboarding process to help them understand your business.
Choose the right package for your business
Our service plans are designed to cover your accounting requirements. Whether you're a contractor, freelancer or a limited company owner with more bespoke service needs, we can help and advise.
Limited Company
Used by thousands of limited companies and contractors, you get unlimited accounting support and advice, easy-to-use online accounting software all for a single fixed monthly fee. This package also includes our Flex solution to allow seamless switching between a limited company and Umbrella plus free insurance*
Z

Dedicated, experienced accountant

Z

Year end accounts and Corporation Tax

Z

VAT processing using MTD software

Z

Payroll processing for all directors

Z

IR35 Umbrella switching service with FLEX

Z

And much more
£84.50
plus VAT per month
Growing Company
Our fully bespoke accounting service for limited companies that are growing or in need of additional services. This package includes a dedicated bookkeeper and payroll solutions for multiple employees together with fully pro-active support and advice and face-to-face meetings via video conferencing.  If you need that extra hands-on service, this is perfect for you.
Z

Dedicated, experienced accountant

Z

Year end accounts and Corporation Tax

Z

VAT processing using MTD software

Z

Payroll processing for up to 10 employees

Z

Dedicated bookkeeper

Z

Face-to-face video conference meetings

Z

And much more
£184.50
plus VAT per month
What you get included with Clever Accounts
For one single monthly fee, you get all the services you need to ensure your limited company is efficient and compliant.
No appointment necessary
You don't need to book an appointment with your accountant – just pick up the phone or email.
Accounting software
Easy-to-use online accounting software to ensure your limited company remains compliant.
Unlimited pro-active advice
Clear, expert advice from experienced accountants who will get to know your accounting requirements.
Service focussed
With 15 years providing online accountancy services, we know a thing or two about customer service.
Dedicated accounting team
Your dedicated accountant and bookkeeper will provide a fully supported service to you
All-inclusive service
We provide a single fixed-fee monthly service to ensure you don't have unexpected bills.
We work with a range of sectors
We provide full accountancy services designed for businesses operating in a range of sectors across the UK.
Our accountants will ensure that they understand your business to ensure they can help provide pro-active support to you during the year.
Online retailers, such as amazon and webshops
IT, telecommunications and web services
Professional and trade services
Your expert, experienced accounting team
At Clever Accounts, we pride ourselves in providing outstanding services to all our clients. Accountancy isn't all about crunching numbers and submitting documents but, just like any other online service, we strive to ensure we fully understand your needs as a customer and we communicate to you in a friendly, clear and consice manner.
No matter your industry and accounting needs, we have an accountant that is experienced to help you run your business and allow you to focus on generating revenue.
Fantastic, technology-driven and service focussed accounting service
As a limited company, we understand you require a fully compliant, pro-active service that you can trust and rely upon. However, we also understand you don't want to be over-burdened with unnecessary administration work at the same.
At Clever Accounts, we use a combination of different software to provide that seamless, hassle-free service – whether it's providing our own, inhouse online accountancy software to help manage your accounts or using bespoke technology-leading internal monitoring systems, we ensure we always strive to provide the best service we can.
Your choice of accounting software
Once you have signed up, we'll provide access to our own inhouse, bespoke online accounting software, free of charge.
However, if you don't want to use this, or have been using alternative software, then we can accomodate this.
We have parterned with some of the most well-known software firms in the UK to ensure you have the best choice possible.
Providing accountancy services to limited companies for over 15 years
We're one of the oldest and experienced online accountancy services in the UK. For over 15 years, we've been passionate about helping businesses succeed and have been trusted by 10,000 limited companies in the UK.